Donation – McGrath Community Giveback Program
Posted on June 15th, 2018
A BIG Thank you to Penny & Mick Bryant who chose the Umbrella Network to be recipients of the Community Giveback program run by McGrath Realestate. This wonderful program allows vendors to choose a non profit organisation during the sale of their property and McGrath Real Estates makes a donation of a portion of their commission to the chosen charity.
Thank you to McGrath Agent Todd Brandon who came along and presented the donation to our staff.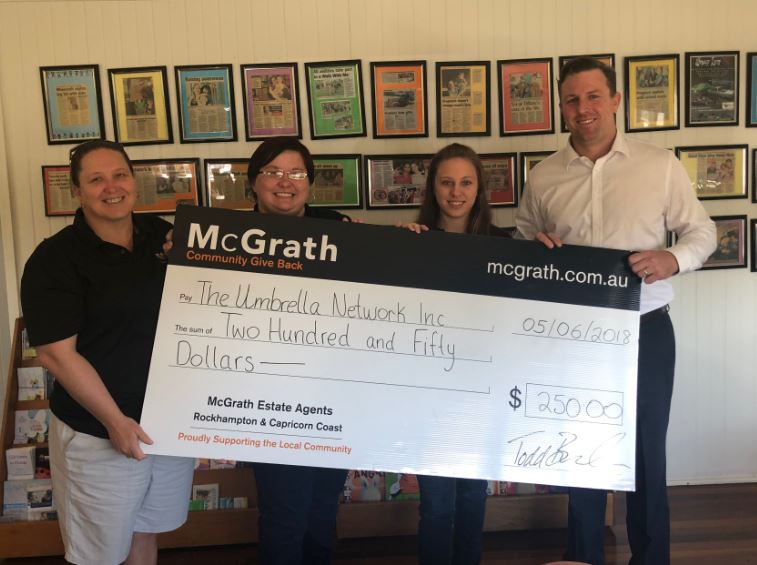 nation to our staff.